BZ9 Review – Creator of Link Jacker and Suite of Internet Marketing Tools
A Company Overview and Review of BZ9
What Is BZ9?
BZ9 is a web-based package of internet marketing tools that has been on the web for almost twelve years now. It provides its users with very useful web development and link management features that can hugely be beneficial to internet marketers all over the world.
Features of BZ9
BZ9 focus to strengthen and assist internet marketers in the following aspects:
SEO Tools
Website Enhancement and Development
Affiliate Marketing and Cost per Action (CPA)
Mobile Advertising
Cloaking Tools
CTA Boss
Live Presenter
Etc…
The site offers multiple tools to get those things covered for you. However, the most powerful tool that internet marketers should take advantage from BZ9 is its Link Jacker function.
Link Jacker
The Link Jacker is the most celebrated affiliate marketing tools of BZ9 together with the Video Jacker. This tool can add your advertisements or affiliate banners on almost any webpage that you can get from the web.
As it name implies, it will 'hijack' any webpage you want. Hijack in a sense that the advertisements on the page will be focused on the ones you want to appear in front of your leads. Despite being illicit sounding, the method that BZ9 performs when link jacking is 100% legitimate and does not violate any FTC regulations. Fortunately, it is easy to use, too.
The Link Jacker only requires you to indicate the link of the webpage you want to hijack and configure the ads, plugins, or even a Live Presenter video you want to appear with. With the information that you had provided, you will be able to get some hits on your ads, obtain email address for your listings, and even generate natural website traffic.
After setting up the hijacked page, share the generated link on your favorite social media, email, or high traffic websites. Once visitors click that link, your ads will be exposed and the possibility of you earning a commission will definitely be higher. With the tool, you are in control of what your leads will see and click.
Prominence on the Web as an Internet Marketing Tool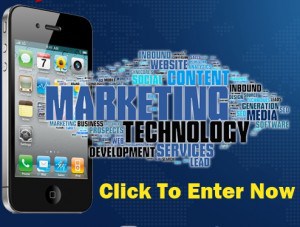 Online presence is one of the criteria that an internet company should take care of to capture the interest of its possible user base. For expert internet marketers, if a tool or company is too inconspicuous and it offers help to those who aim to earn online, it will not be accepted as a good tool.
Unfortunately, the existence of BZ9 is not widely recognized. Unlike some of the internet marketing tools that BZ9 had been selling on the internet such as Link Jacker, Video Jacker, CTA Boss, etc… it was not explicitly mentioned or even discussed.
It is possible that most of the users of this SEO tool might have been from the Warriors Forum. Then again, it was a hot topic on that place two to three years ago and recently, it is trying to resurface again.
Despite being in the web for some time now (as the site strongly emphasize), the tool was unable to create a solid prominence on the internet – it and its founder do not even have an entry on WikiPedia yet. Fundamentally, it is difficult to get a hand of fresh and reliable information about the tool. Even the website does not even offer an 'About Us' page. And due to those reasons, it has become very tough to decide whether you will get your money's worth if you try to sign up for its services.
In case you want to try it, you can sign up for the free trial and also lookout for BZ9 coupon code to reduce the risk that you might be feeling. I will try to provide a valid coupon code whenever it's available so do check us out as BZ9 do issue some coupon code periodically.
Current Reputation Status of BZ9 on the Internet
Aside from online presence, reputation is the next thing people would be researching when they want to try a certain product or services. As of late, reviews have become the customary source of information of people who aim to discover the value of a service. And as of now, you are currently checking one, which proves the previous statements.
As of this writing, there are no definite and convincing BZ9 review about this company. It is difficult to determine whether it provides great or bad service by just searching the internet for credible reviews. Unless you are going to rely on the reviews posted in the tool's site, which were directly quoted from the Warrior Forums.
Unfortunately, most of the reviews you will find about the company on the web can be categorized into two. The first category is groundless defamation. None of those BZ9 review provide definitive proof that can support their complaints. The second category is baseless praises. These reviews provide claims that the company's services are the greatest, but the way they were presented were almost too generic.
Does BZ9 Work?
Yes, it does! To be honest, just the Link Jacker alone can get you sold and provide you with your money's worth. Unfortunately, the marketing department of BZ9 is greatly lacking, which makes it difficult for people interested in its services and hook in customers who will provide the company its well-deserved reputation through authentic and positive user reviews.
Where to buy BZ9?
Well, you can get it from its website by following this link here.