InVideo Review – Best Video Creation Software Suite Online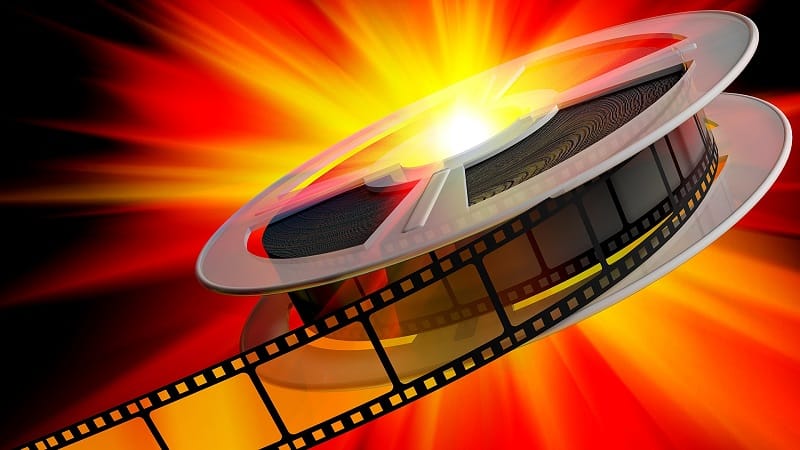 InVideo Review: About, Pros, Cons & Price
You have probably heard of InVideo, and if you haven't, then you'll want to read this. In this InVideo review, you'll learn what it is, the pros, the cons and how much it costs. You'll also learn whether or not InVideo is recommended by us or if we think you should pass it up.
What Is InVideo
InVideo is an online video content creator, which is exactly what it sounds like; A product designed to allow you to create videos. It can be used to turn text into videos, and to create other types of videos. For example, if you have a blog post filled with great content, then you can use the product to turn that text into a video.
We want to point out in this InVideo review that many people can benefit from using the product, and this includes small-time bloggers or bloggers that own dozens of sites. Marketers who create marketing campaigns for companies should consider using it too, and the same goes for affiliate marketers. The bottom line is anyone who wants to create high quality video content should take a closer look at InVideo.
The Pros Of This Video Creation Software
InVideo has many good things that can be said about it. We have chosen the top ones. They include:
. Create Various Types Of Videos- You can create videos for Instagram stories or Facebook stories. You can create listicle-style videos, promo videos, social media ad videos and many more. If you have an idea for a video, the chances are you can create it with InVideo.
. Multi-Lingual- Do you want to create videos in different languages? If not, you should because you can greatly expand your reach when you have multi-lingual videos. InVideo is cool because it allows you to create multi-lingual videos.
. Editing- InVideo has advanced editing features. When you create videos, you want to do what you can to make them perfect and that means editing them. With InVideo, you can rest assure you can polish off your videos by using their advanced editing features.
. Templates & Images- Another good thing about the product is the templates. There are many templates to choose from and all you have to do is select the template that suits your business and/or objectives. Also, there is a large image database you'll have access to. Simply choose which images to add to your videos and you're good to go.
. Pre-Built Components- InVideo includes several pre-built components, including text boxes and stickers. This makes creating videos that feature texts very easy to do. With just a few clicks of a button, you'll be able to add text to the boxes, as well as add stickers to your videos.
. Save Time- When you use InVideo, you will save yourself an incredible amount of time. Creating and editing videos can be a daunting tasks, even if you use an online video creator. However, InVideo is not like other online video content creators and it is very simple and easy to use.
Also, you'll save energy. It can be tiring trying to create the perfect videos. If you want to create any kind of video, without draining yourself of energy, then you'll definitely want to give InVideo a try.
The bottom line is you can easily and quickly create videos. You can create many types of videos without putting in much effort. It doesn't matter who you are, you will love this product.
The Cons Of This Video Maker Software
There's not many cons. In fact, it's hard to say anything bad about the product. That said, in this InVideo review the only three cons we can think of are:
1. Loading Times- One of the most frustrating things is loading times. If you have heavy files that you are trying to use to create your videos, then expect slow load times. It doesn't matter how fast your internet is, load times probably won't be as fast as you wish.
2. Animations- This is only a matter of personal opinion. Some people might find that animations are limited. If you want to create videos using tons of animations, then you might not be an overly huge fan of InVideo. However, the product is that good that we think you will overlook the restrictions with animations.
3. Learning Curve- The third con is the learning curve. You'll probably become a bit overwhelmed when you first start using InVideo. There are a lot of tools and features you'll need to learn about, but you'll have fun doing it. Although it can be overwhelming, it will be in a good way.
Pricing Of Invideo: Fair Or Not ?
InVideo will cost you $20.00 per month. That is the starting price and it's per user. However, there is a free version you can try and there is a free trial you can take advantage of. The other two plans is for $50 per month and $100 per month.
Different plans offer different features, with the more expensive one offering the most. Regardless of which plan you go for, it is worth the money. The price for each plan is fair, but we suggest trying out the free plan, which allows you to create a few videos for free every month. This will give you a feel for how everything works and whether or not you should upgrade.
Conclusion Of InVideo Review – Is InVideo Worth It?
Yes, it is well worth it. The price isn't bad and InVideo is packed with many features and tools. If you want to create videos that are engaging and can help you meet all sorts of goals and marketing objectives, then give InVideo a try. It is hands down one of the best online video content creators out there today.
As you can see from our InVideo review, we believe it is a great online video creator for content. It is packed with many great features and it is priced fairly. If you want to reap all of the benefits of InVideo and find out for yourself what makes it a great product, then you should order it today.
If you see a discount coupon on the site, then do not miss out the opportunity to get it at a great discount price now. Buy Invideo here.
Hope you like the Invideo review, do share our post if you like it.